Meet General Manager, Gavin Pierce
I began my career in automotive retail at an early age, knowing that my goal was to eventually become a successful dealer.  I was fortunate to grow up in the industry, where I worked summers at my family's stores and learned how to treat guests "the right way."  After receiving my college degree, I held management positions at three top-performing Toyota dealerships before making my way to serving as the General Manager of John Elway Cadillac. I am proud of my experience at John Elway Cadillac, where I led a team that routinely exceeded customer expectations and achieved the #1 sales status in the state of Colorado for each of the 5 years I was there.  Under my leadership, John Elway Cadillac received some of Cadillac's most prestigious accolades, including:  Dealer of the Year, Mark of Excellence, Denver Area Sales Champion, and Top Cadillac Moments Western Region Acceleration award to name a few.  I have also played an active role in with Cadillac by serving on their Western Region Strategy Board and National Dealer Council.
I am ready to take what I have learned and apply it to Porsche, the pinnacle of luxury.  I have learned how to build an incredible team with a culture that places a premium on providing the highest customer service.  I am supremely confident in my knowledge and fresh outlook of the car business. I have no doubt that we will exceed your expectations.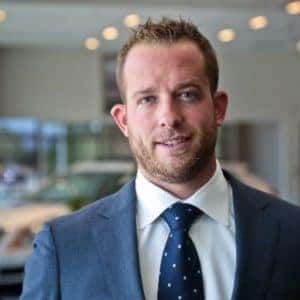 To meet the rest of our team at Porsche Salt Lake City, view our staff page.