New GT3 RS celebrates its world premiere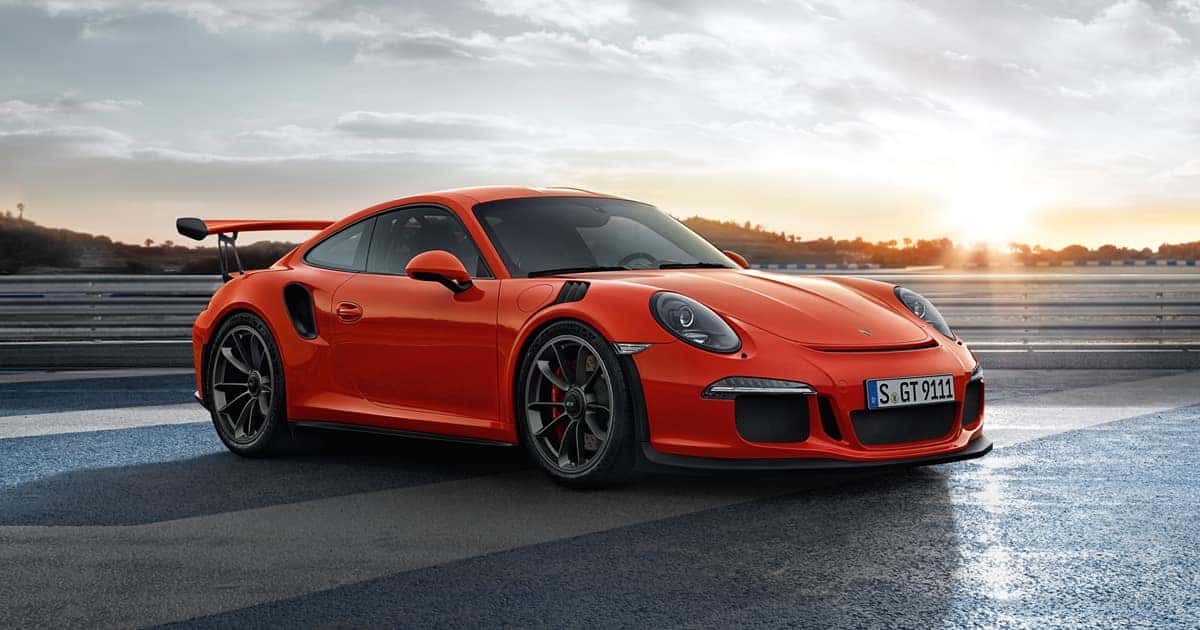 Stuttgart. Porsche revs into its anniversary year with the premiere of the most powerful road-approved high-performance sports car featuring a naturally aspirated engine. At the 88th International Geneva Motor Show (March 6-18, 2018), the Stuttgart sports car manufacturer unveils the new 911 GT3 RS on Tuesday, 6 March, at 9:20 a.m. (CET). It produces 383 kW (520 hp) from a four-litre capacity.
The press conference will be held at the Porsche stand in Hall 1. Live coverage in German and English is provided in the Porsche Newsroom: newsroom.porsche.com/geneva2018.
The sports car manufacturer from Zuffenhausen celebrates its 70th anniversary with a raft of activities. The first sports car to bear the Porsche name was registered on June 8, 1948 – the 356 "No.1" Roadster. It was on this day that the Porsche brand was born. In Germany, the celebrations begin with the "70 years of the Porsche sports car" exhibition in Berlin from March 20 through May 31 at the Volkswagen Group Forum "DRIVE". The Porsche Museum in Stuttgart will hold its own anniversary celebrations with a comprehensive special exhibition from June 9. On the same day, Porsche invites sports car fans to its "Sports Car Together Day" at all of the company's locations around the world. On June 16–17, the sports car manufacturer welcomes employees and enthusiasts to a public celebration in and around the Porsche Museum. The anniversary will also be celebrated at the "Festival of Speed" at Goodwood in the UK (July 12–15) as well as at the "Rennsport Reunion" in California from September 27–30. The jubilee festivities will conclude with the "Porsche Sound Night" on 13 October.
Satellite data for the live broadcast of the Porsche Press Conference in Geneva:
Europe / Middle East – live HD Feed
Date:
March 6, 2018
Time:
09.20am – 09.35am CET / 08:20am – 08:35am GMT
Live feed to start at apprx.
09:15am CET / 08:15am GMT
Satellite:
EUT 12 WB
Transponder (digital):
F11, Ch. D+
Downlink Frequency:
12.730,450 MHz
Polarisation:
Y
Video Std:
1080i/50 Hz PAL
Audio Channels:
Channel 1: English (IT) +2: German
Modulation:
DVB-S2 / 8 PSK
Symbol rate:
7.2000 Msymb/s
FEC:
3/4
MPEG:
4:2:0 / MPEG4
Encryption:
No encryption
USA / Canada – live HD Feed
Date:
March 6, 2018
Time:
03:20am – 03:35am EST / 08:20am – 08:35am GMT
Live feed to start at apprx.
03:15am EST / 08:15am GMT
Satellite:
Galaxy 17
Transponder (digital):
24K. Slot 4-4
Downlink Frequency:
12.193,500 MHz
Polarisation:
Y
Video Std:
1080i/60Hz in NTSC
Audio Channels:
Channel 1: English (IT) +2: German
Modulation:
DVB-S2 / 8 PSK
Symbol rate:
7.1200 Msymb/s
FEC:
3/4
MPEG:
4:2:0 / MPEG4
Encryption:
No encryption
Middle East / Asia / Australia – live HD Feed
Date:
March 6, 2018
Time:
08:20am GMT – 08:35am GMT
Live feed to start at apprx.
06:50am GMT
Satellite:
Asiasat 5
Transponder (digital):
C7H, Slot 5
Downlink Frequency:
3.893,500 MHz
Polarisation:
X
Video Std:
1080i/50 Hz PAL
Audio Channels:
Channel 1: English (IT) +2: German
Modulation:
DVB-S2 / 8 PSK
Symbol rate:
7.2000 Msymb/s
FEC:
3/4
MPEG:
4:2:0 / MPEG4
Encryption:
No encryption
Images in the Porsche Newsroom (http://newsroom.porsche.de) and in the Porsche press database (https://presse.porsche.de).Public Relations and Press
Product and Technology Communication
Anja Wassertheurer
Phone: + 49 (0)711 / 911 24628
E-mail: [email protected]